Jamestown Township Fire Department
Emergency: Dial 911
Phone: 616-292-5867
The Jamestown Township Fire Department has two volunteer stations to serve the township and surrounding communities:
Station #1 is located at 3801 24th Avenue, Grandville, MI  49418
Station #2 is located at 1525 36th Avenue, Hudsonville, MI  49426
Community members look on as Chief Miedema and Deputy Chief Kortman demonstrate the tools and capabilities found on one of two tankers recently purchased for the Fire Department. August 22, 2017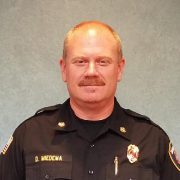 Duane Miedema
Fire Chief
Jamestown Charter Township
Phone 616-292-5867 or Email
To visit Jamestown Fire Department Facebook page click here.
Fire Department Leadership Team
Deputy Chief Keith King
Phone 616-264-9790 or Email
Captain Station 1 Dan Bylsma
Phone 616-706-3167 or Email
Lieutenant Station 1 Tim Koenes
Phone 616-214-5163 or Email
Captain Station 2 Mark Vlasman
Phone 616-292-8038 or Email
Lieutenant Station 2 Greg Landheer
Phone 616-260-3167 or email
Safety Officer Nels Fredrickson
Phone 616-292-3200 or Email
911 Reflective Address Signs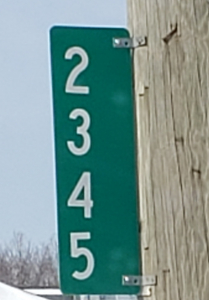 Can we find you? A "911 Reflective Address Sign" can help guide emergency personnel to your address when help is needed. The signs are especially effective at night, include reflective material on both sides, and are endorsed by Fire, Police and EMS Agencies. It includes pre-drilled holes and is simple to install—or can be installed for you, if necessary.
To obtain a Reflective Address Sign for your property, complete and submit the 911 Reflective House Number Sign Order Form along with payment. Further questions may be directed to the Jamestown Township Fire Department at (616) 896-8448.
Fire Safety & Prevention Resources
click to view
8 Tips to Prevent Kitchen Fires
Did you know that cooking fires are the most common cause of household fires? Follow these eight tips to reduce your risks for an apartment kitchen fire.
Fire Safety at Your Home Away from Home
Fire Safety During Winter Storms
Kitchen and General Home Fire Safety
Did you know?
More than half of all house fires start in the kitchen. The following article educates on safe cooking practices to prevent kitchen fires and offers great tips on general home fire safety.
Replace Your Smoke Alarms Every Ten Years
Many homes in Jamestown Township have smoke alarms that are too old.
All smoke alarms are manufactured to last 10 years, then they need to be replaced. Working smoke alarms can provide the critical early warning needed to save lives. When you are asleep you lose your sense of smell. A smoke alarm is your electronic nose and will alert you if there's smoke from a fire so you can escape.
Don't risk it — check it and replace it!
Contact the Jamestown Township Fire Department at 616-292-5867 with any questions.
Ottawa County Sheriff's Office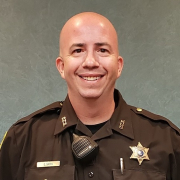 Eric Smith
Sheriff's Deputy
Jamestown Charter Township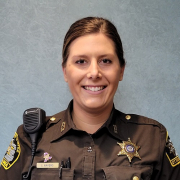 Jessica Davidson
Sheriff's Deputy
Jamestown Charter Township
Emergency: Dial 911
Central Dispatch Non-Emergencies: 1-800-249-0911
The Ottawa County Sheriff's Office provides law enforcement to the Township of Jamestown through a contract between Ottawa County and the Township. This department oversees and preserves general peace and order by enforcing the laws of the United States, State of Michigan, and the Codes and Ordinances of the Township.
Visit the Sheriff's Office website
Truck Routes
No person shall operate a truck in Jamestown Charter Township on any road other than a designated truck route. Please direct all truck route questions and concerns to either Deputy Smith or Deputy Havens at the emails listed above.
Speed Enforcement
In 2017, Jamestown Township purchased a speed trailer to assist with traffic enforcement in the Township. The cost and use of the speed trailer is shared equally between Jamestown Township and the neighboring City of Hudsonville.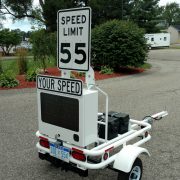 The speed trailer provides several advantages to our community:
Reduce Speeds and Increase Awareness: Shows motorists how fast they are going and informs them if they are exceeding the speed limit. It can be effective in helping to slow motorists down.
Data: The speed trailer will count how many vehicles pass it, record how fast they are going, and what time they passed it.  All of this data helps Deputies with the proper enforcement action after the speed trailer is removed.
If you have a concern of vehicles speeding in the Jamestown area, and would like to have the speed trailer placed near that location, please email Deputy Smith or Deputy Havens.
Home Security Checks
Jamestown Charter Township, through its community police officer, provides free vacation security checks to its citizens who will be away from their homes, businesses, or other facilities for a period of time. Deputies will periodically check the exterior of the premises. This service is offered to deter potential burglars and provides additional security while your premise is unoccupied.
Citizen Police Academy
This 9-session program is offered through the Ottawa County Sheriff's Office annually, giving an inside look at law enforcement to 25 citizens. Click HERE for more info.
Contact Us
Jamestown Charter Township
2380 Riley St.
Hudsonville, MI 49426
Phone: 616-896-8376
Fax: 616-896-7271
Township Hall Office Hours:
Monday, Tuesday and Thursday
9:00am-5:00pm